Smart AI Enabled Camera Systems
The Hawkeye Smart AI Enabled Camera Systems in Body Worn Configuration gives military and law enforcement personnel essential tools to be safer and more effective, whether collecting intelligence, evidence or assessing threats in the field.
Key features include:
Multiply camera sensors and optics which provide both the 200° & 110° field of view.
High resolution at 4K streaming and low-light IR cameras
AI enabled real-time data processing and notification.
Tier-1 Federal RLS & ARNS security
LIVE simulcast and push to video and talk via 5G network, Private LTE and backwards compatible to 4G
Push notification and LIVE view via Geolocation Framework to nearby patrol view.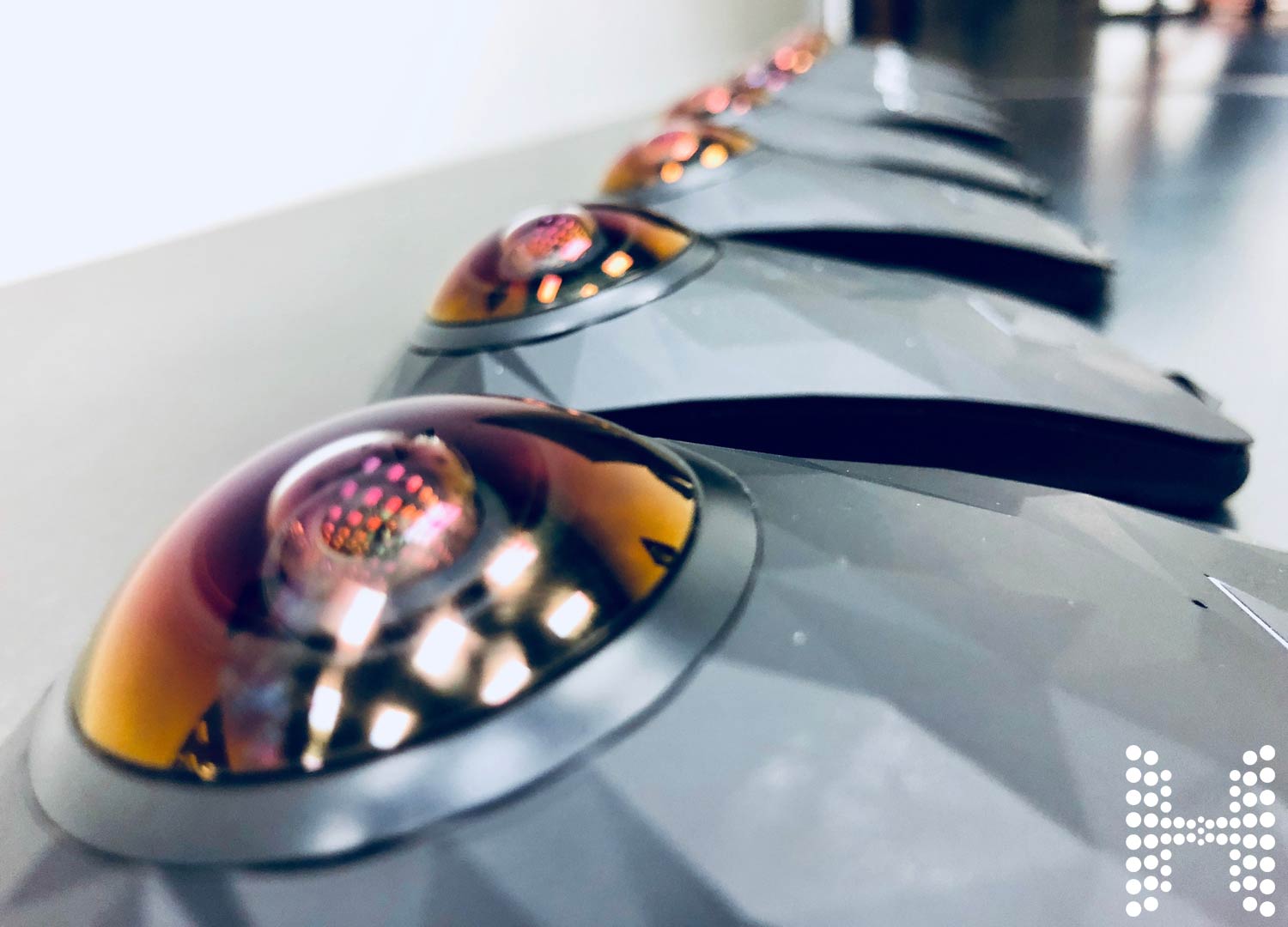 Viewpoint from AI Enabled Camera
Hawkeye AI Enabled Camera
Front View (110° FOV/4K)
Hawkeye AI Enabled Camera
Front View (200°FOV/4K)

Hawkeye vs. Industry Benchmarks
MIL-STD-810G; IP67; Drop Test 6 Feet; 3 Year Warranty

Tag Videos: Call Type, Suspect Names, Case #, Notes, Etc.

Connectivity/Data Transfer

Earphones (3.5 mm), Mini-USB 2.0, External Video (2.5 mm)

GPS/GLONASS/Galileo/BeiDou

Data Collection and Management