Hawkeye Systems, Inc. (OTCQB:HWKE) was founded by former members of the US military who joined forces with a team of Hollywood film production veterans to create professional and military grade camera systems for military intelligence, surveillance and reconnaissance. Our customizable camera systems can be deployed in the field in a variety of ways, from various body worn configurations to mounting on manned and unmanned vehicles in the air, land and sea.
With the addition of multi-award winning technology provider Radiant Images, soon to be a division of Hawkeye Systems, our founding team includes industry leading experts in precision imaging systems, optics, and holographic technologies. Our patented technologies provide cutting edge abilities and strategic positioning in the areas of volumetric, light field and holographic imaging that can be applied to a variety of industries. In addition to Military, Law Enforcement and Entertainment, we are working on expanding into other verticals, including Education, Quality Control in Manufacturing, Inspection and Authentication, and providing imaging data for Artificial Intelligence.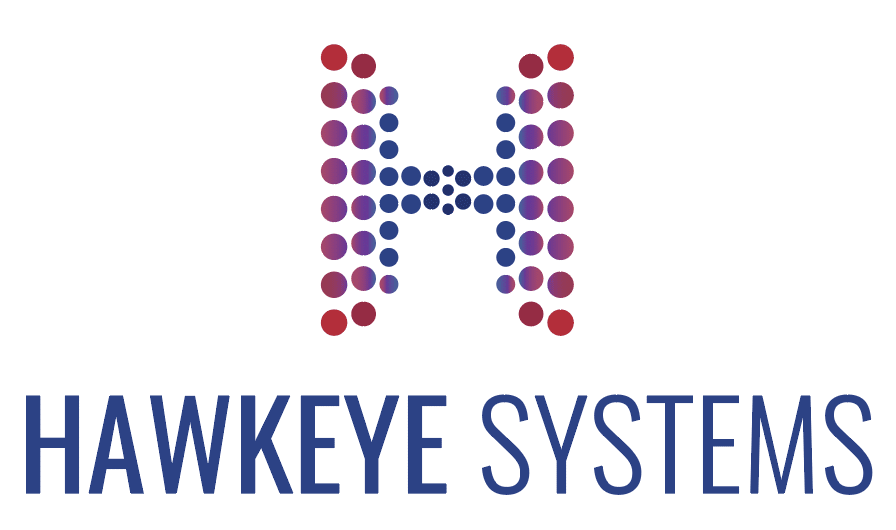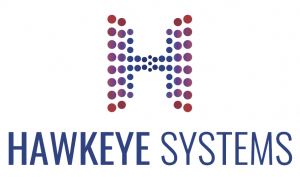 View Hawkeye Systems, Inc. SEC Filings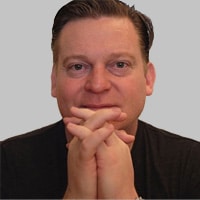 Corby serves as Founder and Chief Executive Officer of Hawkeye Systems, Inc. Prior to Hawkeye, he was the Senior Vice President of Alliances and Partnerships for AppOrbit, where he developed go-to-market programs and assisted in leading operations for several high-profile companies, such as Metastorm, Mercator, Niku and LabCorp. Mr. Marshall's expertise and business prowess spans decades. He is an expert at developing new programs and leading through transformational change, which stemmed from his early years as an Airborne-qualified, Field Artillery Officer in the United States Army. He is a proud graduate of the U.S. Military Academy at West Point. Noticing an inflection point when it comes to technology and its advantages, Mr. Marshall created Hawkeye Systems to take visual data and couple its capabilities with innovative systems to better protect and serve citizens, businesses and the various military communities.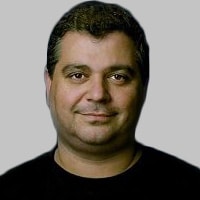 Senior Technology Advisor
Michael is a Senior Technology Advisor for Hawkeye Systems, Inc., and is known as one of the industry's most knowledgeable, inventive and passionate technologists. Born into a family of filmmakers, he has produced and directed several high-impact documentaries, most recently, for the United Nation's Geneva Summit for Human Rights. His documentaries help raise awareness of human and animal rights violations around the world to provide a voice for the voiceless.
Always interested in the overlap between film and technology, Michael co-founded Radiant Images in 2005. His work and innovations in film led to his acceptance as an associate member of the American Society of Cinematographers, an invite-only membership group for experts with distinguished credits in film. He also received several other prestigious honors that include the Mario Award, which recognizes significant technological breakthroughs, and landed a spot on the Studio Daily's list of The Top Creatives & Technologists. Mr. Mansouri's efforts in filmmaking led to NASA / JPL's 2018 Emmy win for Outstanding Original Interactive Program for Cassini's Grand Finale, which was NASA's first recognition in the film community. At Hawkeye, he hopes to break the technology barriers surrounding digital innovation and provide a more meaningful impact that connects and engages humanity.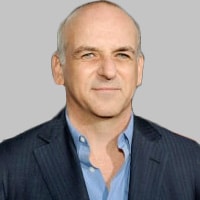 Lucas Foster serves as a Technical Advisor to Hawkeye Systems, Inc. Mr. Foster is a storyteller, filmmaker and businessman with several high-profile innovative projects, which have led to tremendous success. He served as President and CEO of W a r p L L C, one of the world's leading independent film companies, and has produced and supervised over more than 50 feature films. His films have grossed more than three billion dollars in worldwide revenue. Mr. Foster started his film career working on low-budget films for legendary producers, such as Roger Corman and Charlie Band. He quickly transitioned to major studios and worked as the Executive Assistant to Frank Yablans of MGM/UA, and later, Alan Ladd Jr., the Chairman of MGM/UA. It was here that he made a name for himself among the film community with commercial blockbuster hits, such as Bad Boys, and later moved to Turner Pictures, where he served as Executive Vice-President of Production. In May of 1996, he founded W a r p L L C and partnered with Columbia Pictures to produce box office smashes like Mr. & Mrs. Smith, Jumper, Street Kings and Law Abiding Citizen.
Mr. Foster has frequently spoken at the American Film Institute, UCLA Film School, USC Film School, New York Film School, the Tisch School of the Arts at NYU and Nokia Forum. He is a graduate of Princeton University and UCLA. At Hawkeye, Mr. Foster not only brings his deep understanding of film, but vast knowledge of ways to efficiently integrate technology within the cinematic universe and beyond.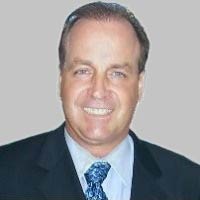 M. Richard Cutler has practiced in the general corporate and securities area and international business transactions since his graduation from law school. Mr. Cutler is a graduate of Brigham Young University (B.A., magna cum laude, 1981); and Columbia University School of Law (J.D. 1984). Mr. Cutler was admitted to the State Bar of Texas in 1984 and the State Bar of California in 1990.
After law school, Mr. Cutler joined Jones, Day, Reavis & Pogue where he practiced in the corporate, securities and mergers and acquisitions departments. Mr. Cutler subsequently spent five years in the corporate and securities department in the Dallas office of Akin, Gump, Strauss, Hauer & Feld. After moving to the west coast, Mr. Cutler was with the Los Angeles office of Kaye, Scholer, Fierman, Hayes & Handler, a New York based law firm, where he continued his corporate securities practice. In 1991, Mr. Cutler founded the law firm of Horwitz, Cutler & Beam in Anaheim California, a general practice firm, where he managed the corporate and securities practice for five years.
In 1996, Mr. Cutler formed Cutler Law Group in Newport Beach, California, a firm which specializes in general business, corporate and securities law, as well as international business transactions. Cutler Law Group moved to Augusta, Georgia in September 2002, where he continued to practice law and operated The Club at Raes Creek, a first class swim, tennis and fitness club while continuing his legal practice in Augusta. From 2008 until 2010, Mr. Cutler was President and Chief Executive Officer of Sustainable Power Corp., a company in Baytown, Texas specializing in green energy technologies. Cutler Law Group moved to Houston, Texas in June 2009. Mr. Cutler is a Director of Nymox Pharmaceutical Corp., a New York Stock exchange company.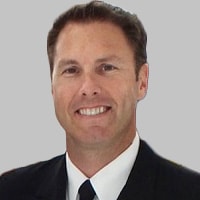 Principal Consultant for Department of Defense Affairs
Shawn Petre is a principal consultant to Hawkeye Systems, Inc., for Department of Defense-related matters.
He previously served in the U.S. Navy and brings over 22 years of experience as a Naval Aviator. At the time of his retirement from active duty, he was considered one of the Department of Defense's foremost experts at airborne surveillance and new technology development and employment.
Mr. Petre earned a bachelor's degree in Chemistry from the College of the Holy Cross.
Radiant Images' co-founder Michael Mansouri will discuss his company's latest advancements in AI, automation and immersive technology accelerated by 5G…
Radiant Images captures Pro Bowl streamed live in 8K into 360-degree immersive projection dome over 5G Network LOS ANGELES (February…
Hawkeyes' [In-Depth] Body Cam Allows New Possibilities By Adding Plug and Play to Advance Sensor Options LOS ANGELES (January 29th,…
Hawkeye Systems CEO, Corby Marshall, is interviewed by Eric Tegler about some of the systems being developed for military applications,…
In the 1800s Eadweard Muybridge took several pictures of a horse in motion & in the process basically invented film.…
Robert Scoble interviewed Hawkeye Systems Senior Technology Advisor, Michael Mansouri, about volumetric and light field imaging and how that can…
Request Investor Information