Hawkeye Systems, Inc. (HWKE)
Hawkeye Systems, Inc. was founded by former members of the US military who joined forces with a team of Hollywood film production veterans to create the best camera systems available for military intelligence, surveillance and reconnaissance. Our customizable camera systems can be deployed in the field in a variety of ways, from various body worn configurations to mounting on manned and unmanned vehicles in the air, land and sea.  Hawkeye camera systems provide a wider Field of View, and superior real time image stitching lets military personnel in the field and in the command center capture the full story.  Better images mean better data for mission critical applications.
Our patent pending, professional and military grade camera systems can be customized and applied to areas beyond the military. Our Smart AI Enabled Cameras can provide police and law enforcement with superior imaging technology compared to current industry standards. Learn more about us by exploring our website, viewing our news and financial reports below, or downloading our convenient
Investor Presentation PDF
.
Hawkeye Systems, Inc. (HWKE) 
View Hawkeye Systems, Inc. SEC Filings
View Hawkeye Systems, Inc. latest press releases
Hawkeye Systems In The News
View Hawkeye Systems, Inc. latest coverage in the news and media.
Check out industry news relating to Hawkeye Systems Inc.
Request Investor Information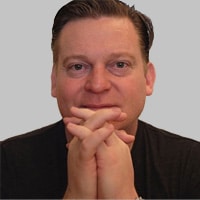 Corby serves as Founder and Chief Executive Officer of Hawkeye Systems, Inc. Prior to Hawkeye, he was the Senior Vice President of Alliances and Partnerships for AppOrbit, where he developed go-to-market programs and assisted in leading operations for several high-profile companies, such as Metastorm, Mercator, Niku and LabCorp. Mr. Marshall's expertise and business prowess spans decades. He is an expert at developing new programs and leading through transformational change, which stemmed from his early years as an Airborne-qualified, Field Artillery Officer in the United States Army. He is a proud graduate of the U.S. Military Academy at West Point. Noticing an inflection point when it comes to technology and its advantages, Mr. Marshall created Hawkeye Systems to take visual data and couple its capabilities with innovative systems to better protect and serve citizens, businesses and the various military communities.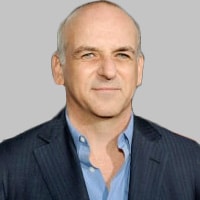 Lucas Foster serves as a Technical Advisor to Hawkeye Systems, Inc. Mr. Foster is a storyteller, filmmaker and businessman with several high-profile innovative projects, which have led to tremendous success. He served as President and CEO of W a r p L L C, one of the world's leading independent film companies, and has produced and supervised over more than 50 feature films. His films have grossed more than three billion dollars in worldwide revenue. Mr. Foster started his film career working on low-budget films for legendary producers, such as Roger Corman and Charlie Band. He quickly transitioned to major studios and worked as the Executive Assistant to Frank Yablans of MGM/UA, and later, Alan Ladd Jr., the Chairman of MGM/UA. It was here that he made a name for himself among the film community with commercial blockbuster hits, such as Bad Boys, and later moved to Turner Pictures, where he served as Executive Vice-President of Production. In May of 1996, he founded W a r p L L C and partnered with Columbia Pictures to produce box office smashes like Mr. & Mrs. Smith, Jumper, Street Kings and Law Abiding Citizen.
Mr. Foster has frequently spoken at the American Film Institute, UCLA Film School, USC Film School, New York Film School, the Tisch School of the Arts at NYU and Nokia Forum. He is a graduate of Princeton University and UCLA. At Hawkeye, Mr. Foster not only brings his deep understanding of film, but vast knowledge of ways to efficiently integrate technology within the cinematic universe and beyond.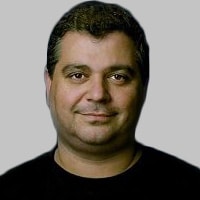 Senior Technology Advisor
Michael is a Senior Technology Advisor for Hawkeye Systems, Inc., and is known as one of the industry's most knowledgeable, inventive and passionate technologists. Born into a family of filmmakers, he has produced and directed several high-impact documentaries, most recently, for the United Nation's Geneva Summit for Human Rights. His documentaries help raise awareness of human and animal rights violations around the world to provide a voice for the voiceless.
Always interested in the overlap between film and technology, Michael co-founded Radiant Images in 2005. His work and innovations in film led to his acceptance as an associate member of the American Society of Cinematographers, an invite-only membership group for experts with distinguished credits in film. He also received several other prestigious honors that include the Mario Award, which recognizes significant technological breakthroughs, and landed a spot on the Studio Daily's list of The Top Creatives & Technologists. Mr. Mansouri's efforts in filmmaking led to NASA / JPL's 2018 Emmy win for Outstanding Original Interactive Program for Cassini's Grand Finale, which was NASA's first recognition in the film community. At Hawkeye, he hopes to break the technology barriers surrounding digital innovation and provide a more meaningful impact that connects and engages humanity.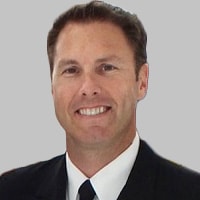 Shawn Petre is a principal consultant to Hawkeye Systems, Inc., for Department of Defense-related matters.
He previously served in the U.S. Navy and brings over 22 years of experience as a Naval Aviator. At the time of his retirement from active duty, he was considered one of the Department of Defense's foremost experts at airborne surveillance and new technology development and employment.
Mr. Petre earned a bachelor's degree in Chemistry from the College of the Holy Cross.